back to the overview
Community Meeting 2023
The future of data-driven banking
The future of data-driven banking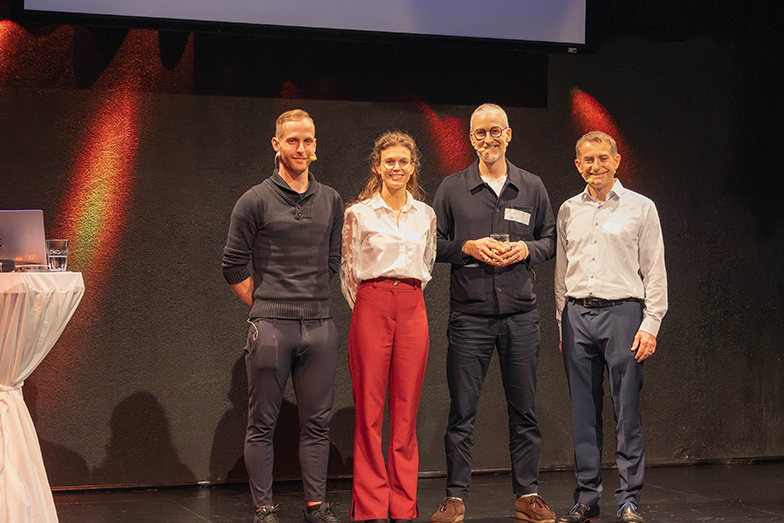 Insights, Inspiration, and Perspectives: The Contovista Community Meeting 2023
This year's Community Meeting took place on 25th October at Club Kanzlei in Zurich. It was a special occasion, especially as 2023 marks the tenth anniversary of Contovista. We have been working on data-driven solutions that make banking more relevant since 2013.
However, the focus of the event was not on looking back, but on looking forward. Four exciting speakers showed us what the future of data-driven banking could hold – and how these new possibilities are being implemented in specific use cases today.
Keynote: GenAI as a Superpower for More Effective Communication
Daniel Jörg, Chief Innovation Officer at the consulting firm Team Farner, gave an exciting keynote speech on the great topic of generative AI.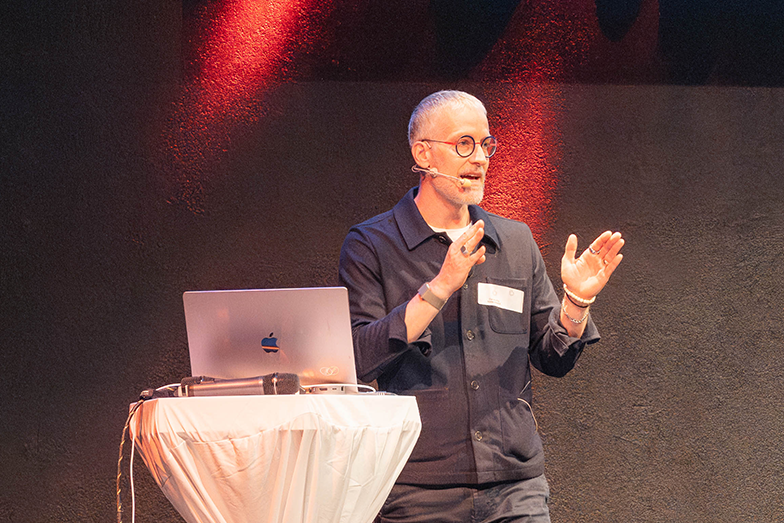 Daniel Jörg, Chief Innovation Officer, Team Farner.
Daniel gave us the big picture before breaking down their vision into concrete examples. At Team Farner, the primary focus isn't on automation, but rather on empowering communication magicians with genuine superpowers.
Customised prompts accelerate development while groundbreaking research concepts such as eye tracking optimise output, all under the motto: "From individual nudges to holistic behavioural engineering."
Use Case radicant: Learnings after the launch of the transaction-based CO₂ footprint tracker
Next, Elise Blinkert, Product Manager at radicant, Switzerland's first digital sustainability bank, discussed a successful customer-centric use case.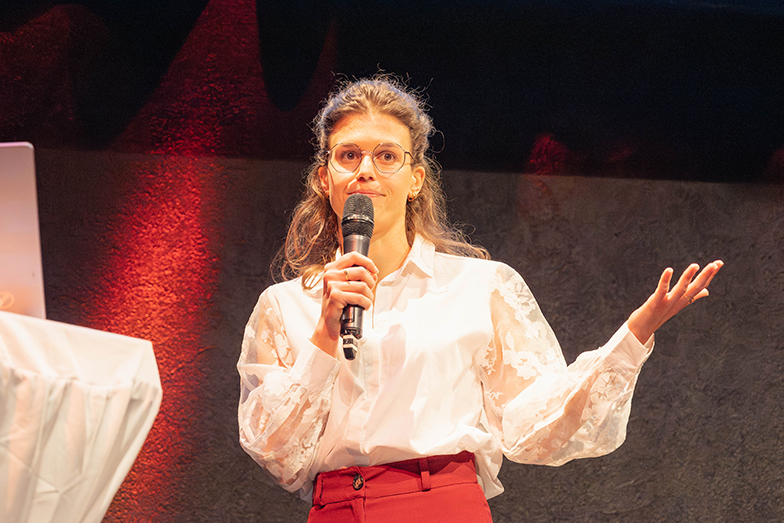 Elise Blinkert, Product Manager, radicant,
The backdrop to this is that an increasing number of customers are seeking sustainable financial services. The question was then posed: how can banks meet this demand?
In response to this, radicant has launched a pioneering solution. The radicant Carbon Footprint Tracker analyses account transaction data in terms of climate impact, which provides customers with insights into their CO₂ contribution and enables them to make their behaviour more sustainable. Blinkert also presented solutions for existing challenges, such as data accuracy.
Use Case SZKB: Optimisation Through Transaction Data Analytics
Dominik Gabler, Data Scientist at Schwyzer Kantonalbank (SZKB), then demonstrated how data-driven banking generates added value in the real world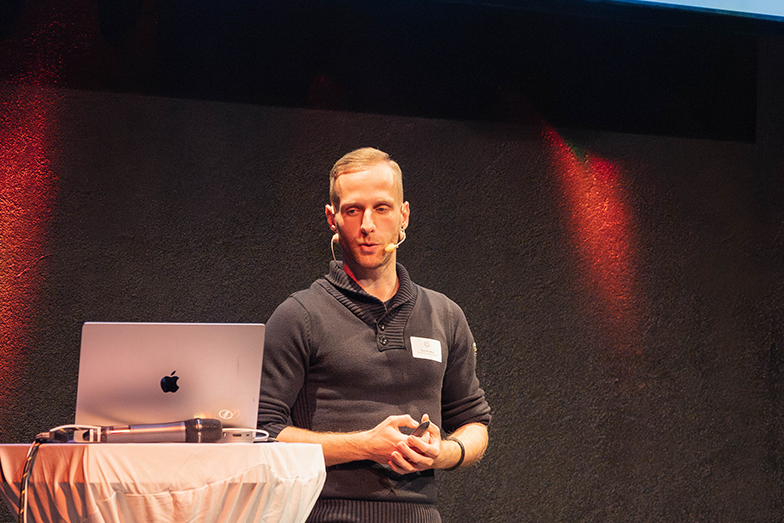 Dominik Gabler, Data Scientist, SZKB.
He works on leveraging data to enable well-informed decisions to be made, with the goal being to recommend the right product to customers at the right time.
This is made possible through the Contovista Enrichment Engine, which categorises, analyses, and enriches transaction data for further processing. This allows relevant information – from lead generation to affordability calculations – to flow into SZKB's processes. The outcome is a win-win for both banks and customers: increased sales efficiency alongside greater customer satisfaction and loyalty.
Unravelling the Jungle of Data-Driven Banking – A Strategic Outlook
Anschliessend zeigte unser CEO René Kohler auf, wie die Reise zum data-driven Banking weitergehen könnte. Bei diesem tiefgreifenden Wandel hat die Customer Experience eine zentrale Rolle, etwa bei Aspekten wie Kundenbindung und Produktentwicklung.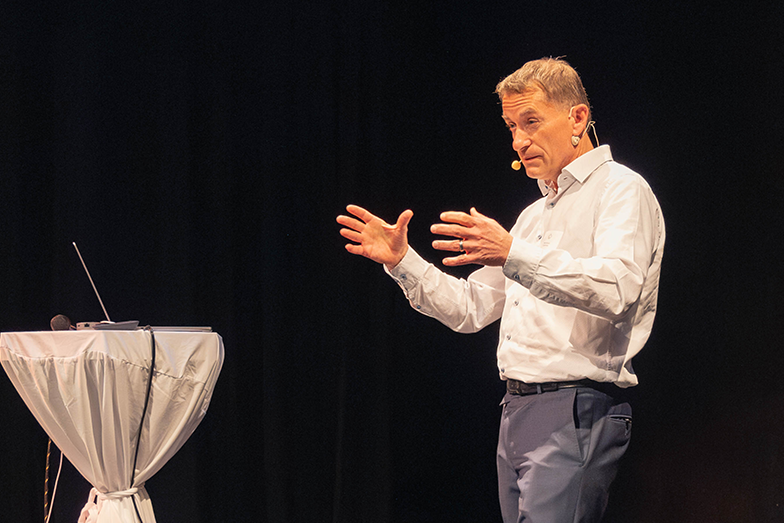 René Kohler, CEO, Contovista.
René Kohler,  then showed how the journey towards data-driven banking could progress. Customer experience plays a pivotal role in this radical transformation, particularly in aspects such as customer retention and product development. However, data-driven insights also help to improve operational dimensions such as risk management and cost optimisation. This is why transaction data enrichment using the Enrichment Engine is becoming increasingly important for the development of Contovista. Thanks to multibanking, the benefits are further amplified within the emerging Open Banking ecosystem.
Accordingly, Contovista's strategic focus for the coming years lies in Open Banking innovation. Kohler connected this by looking back at the impressive success story of the FinTech innovator, concluding with a heartfelt "Happy 10th Anniversary." This provided the perfect transition to a long, enjoyable networking session, bringing the Community Meeting to a close.